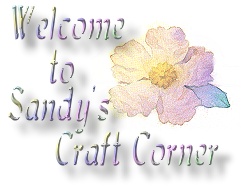 Welcome to my hobbies! Well, a more truer statement would be to welcome you to my obsession! I love doing crafts of all kinds, with crochet and cross stitch being my favorites. My mother taught me how to crochet while I was still in grade school, and I've never stopped!
Within this site you will find pictures of some of the things I've made over the years. I didn't begin photographing my work until about 2 years ago, so I have nothing before then. I hope you will enjoy browsing through what I've made. It sure was enjoyable making them!

There are 4 ways of navigating through this site.
Use your browsers 'back' button to return here.
Click the 'home' button to return here.
Use the menu at the bottom of each page to choose what you'd like to see next.
Take the tour: At the bottom of each page will be a button...use it to view pages.
To speed up on loading times...all of the pictures are thumbnails. If you see something that you want a close up of, just click the thumbnail and it will open up in a new window. Close the window when you're finished, to return to where you were.


On the crochet page you will find a free pattern.
The cross stitch page has a guide to 'speciality' stitches.
Check back for updates, I will add more as I complete projects.
Please email me any comments or suggestions (or sign my guestbook) ...I'd love to know what you're thinking!

Visit my other pages....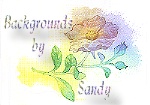 [Crochet] [Afghans] [Cross stitch] [Samplers] [Misc.Crafts] [Christmas] [ABC baby quilt] [Noah's ArkSampler] [Unfinished Business] [Sandy's Place] [My awards] [Win my award] [Winners of my award] [Email] [View Guestbook] [Sign guestbook]